Audio Technica AEWDA730G Antenna Distribution System UHF Active
Product #2554 | SKU AEWDA730G
Usually ships in 1 - 2 weeks
(no ratings yet)
Thanks for your rating!
---
---
Audio Technica AEWDA730G Antenna Distribution System UHF Active
Product #2554 | SKU AEWDA730G
Usually ships in 1 - 2 weeks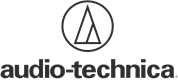 ---
---
Antenna Distribution System - UHF Active 700 MHz.
Customer Reviews
(no ratings yet)
Thanks for your rating!
Product Details
Product: #2554
SKU: AEWDA730G
---
Overview
UHF (721-752 MHz) active unity-gain antenna distribution system provides two "1-in, 4-out" RF channels; connects a pair of antennas to as many as four diversity receivers; cascade output provided as a directional coupler. AC pass-through allows daisy-chain AC hookup. Defeatable antenna power. Metal receiver chassis with reinforced mounting ears and rear rack mount capability. Includes detachable IEC power cable, IEC pass-through cable, ten RF cables, front-mount antenna cables and connectors, and four DC power cables. Mounts in a single 19" rack space.
Specifications
Frequency Response: 721 - 752 MHz
Maximum Gain: 0dB, +/-3 dB
Impedance: 50 ohms
Connector: BNC
Phantom Power Requirements: +12V DC, 250mA
Power Supply: 100 - 240V AC, 50/60Hz Receiver: +12V DC, 500mA
Weight: 2.7 kg
Dimensions: 480.0mm X 48.8mm X 280.0mm (W X H X D)
Accessories Furnished: Connector