Core SWX Powerbase EDGE V-Mount Battery with Cable & D-Tap Charger for Canon C100/C300/C500
Product #55906 | SKU PBE-C100
Usually ships in 3 - 4 weeks
(no ratings yet)
Thanks for your rating!
---
---
Core SWX Powerbase EDGE V-Mount Battery with Cable & D-Tap Charger for Canon C100/C300/C500
Product #55906 | SKU PBE-C100
Usually ships in 3 - 4 weeks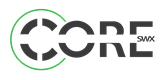 ---
---
Connect the Core SWX Powerbase Edge Battery through to a particular camera
Customer Reviews
(no ratings yet)
Thanks for your rating!
Product Details
Product: #55906
SKU: PBE-C100
---
Overview
This Core SWX Powerbase EDGE Bundle includes the Powerbase EDGE V-mount battery, a C100/C300/C500 power cable, and a D-Tap wall charger. Connect the cable into the 8.4 VDC output on the battery and power the camera.
The Core SWX Powerbase EDGE in a V-mount is a 14.8V, 49Wh, lithium-ion battery featuring an 8A continuous draw. This follow-up to the popular Powerbase 70 battery offers multiple modes of use. In addition to the V-mount, which allows it to be used with all cameras supporting a V-mount battery, the Powerbase EDGE has an 8.4V regulated DC output, a D-Tap output, a SmartTap output, and two USB ports.
Using the appropriate Powerbase EDGE power cable (sold separately), you can connect the battery to most mirrorless and DSLR cameras via the 8.4 VDC output. The SmartTap output, which is a Core SWX innovation, is a standard D-Tap connection with additional contacts inside that communicate SMBUS/smart battery data to compatible cameras. Other than this, it works just like a regular D-Tap port and supports standard D-Tap cables. Accordingly, you can use either the SmartTap or D-Tap port to power a camera using an optional D-Tap cable. The remaining one can be used to power an accessory, and likewise the USB ports can be used simultaneously with any of the other power options to power 5V accessories or charge mobile devices. The D-Tap port also functions as a charging port and supports D-Tap chargers such as the Core SWX PB70C15.
The Powerbase EDGE has an LCD on the side that provides runtime in minutes. Located on the side, it's easy to cheque on and read during production. Moreover, a button-activated backlight allows you to see it clearly in dark environments.
Like the Powerbase 70, the Powerbase EDGE comes with a small quick release adapter that provides a convenient way of attaching the battery to cheese plates and other camera supports. It secures onto the middle of the battery and provides a 1/4"-20 mounting screw. If, for example, you're looking to power your camera using the battery's D-Tap port, the quick release adapter provides a convenient way of attaching the battery to your rig in order to do that.
This Powerbase EDGE Cable from Core SWX allows you to power the Canon C100, C300, or C500 camera from the Core SWX Powerbase EDGE battery. The cable runs 12" long and features a dedicated barrel connector for the camera on one end and a barrel connector for Powerbase EDGE on the other.
The Core SWX PB70C15 D-Tap Charger provides a quick charge current of 1.5A and can be used to charge any battery with a D-Tap charging port, such as the Core SWX Powerbase EDGE and Nano batteries. This portable charger features a D-Tap connector on one end and U.S. wall plug on the other, and it supports 90-240 VAC worldwide-compatible input voltage, so it can be used anywhere in the world with the right plug adapter, sold separately. The charger also has an LED indicator on the front that changes from red to green when your battery is fully charged.
Key Features
14.8V, 49Wh, lithium-ion V-mount battery
8A continuous draw
8.4V regulated DC output
D-Tap output and charging port
SmartTap output - carries SMBUS/smart battery data
2 x USB ports
Runtime LCD with button-activated backlight
Quick release adapter with 1/4"-20 screw
Specifications
Powerbase EDGE V-Mount Battery
Mount / Series Type
V-Mount
Chemistry
Lithium-Ion
Capacity (Wh)
49 Wh
Amp-Hours
3.3 Ah
Output Voltage
14.8 VDC
Maximum Load
8 A
Accessory Port
2 x D-Tap
2 x USB
Maximum Load (Accessory Port)
Not Specified by Manufacturer
Accessory Mounting Thread
1 x 1/4"-20 Female
Dimensions (W x H x D)
13.0 x 9.1 x 4.1 cm
Weight
0.59 kg
Powerbase EDGE Cable for Canon C100, C300, and C500
Connector 1
Barrel connector for Canon C100/C300/C500
Connector 2
Barrel connector for Core SWX Powerbase EDGE
Length
30.5 cm
PB70C15 D-Tap Wall Charger
Charge Current
1.5 A
Input Voltage
90-240 VAC, 50/60 Hz
Dimensions
7.6 x 2.5 x 1.9 cm
Weight
181 g
Delivery Times
Australian Shipping Via DHL
DHL now offer a great express shipping service to Australia from New Zealand. We are proud to be able to offer overnight shipping to main cities on the east coast of Australia. These main centers include:
Whilst this service is extremely efficient and will be delivered overnight 99.9% of the time, it cannot be guaranteed. In the case where something were to go wrong with your delivery and it did not arrive overnight, it will most likely be delivered by the next day.
While not all major cities are eligible for overnight delivery, they still benefit from this great service. Other centers throughout Australia will have a typical delivery ETA of 2-4 days. (Excluding rural delivery address where this ETA can be extended to an additional three or more days).
If you require urgent shipping and you don't reside in one of the cities stated above, please contact us and we can find a solution that works best for you.
Please Note: Shipping via DHL is not available to PO boxes and/ or parcelboxes etc.