Memory Card Cases
FILTER
Narrow Results
---
STOCK
---
PRICE
---
BRANDS
---
FILTER RESULTS
---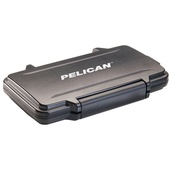 Holds 12 SD, 6 miniSD, 6 microSD Cards
Removable Insert Liner
Made of Tough Polycarbonate Resin
Water-Resistant Seal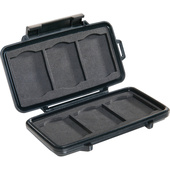 Stores 6 Compact Flash Cards
Removable Insert Liner
Made of Tough Polycarbonate Resin
Water Resistant IPx4 Seal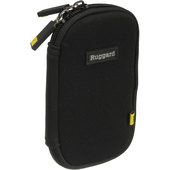 Holds and Protects Up To 6 Memory Cards
Laminated Mesh Pockets
Supports Virtually All Memory Card Types
Long Mesh Pocket for PC Card, Batteries
Belt Loop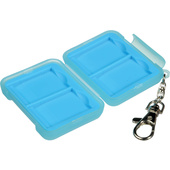 Protects Cards from Shock
Hard Plastic Exterior
Custom Fit Moulded Rubber Interior
Snap Closure
Includes Key Chain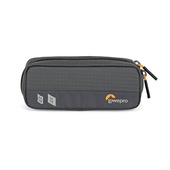 Fits CF, XQD & SD cards, Belt clip on back for easy, secure access, Clear pockets hold memory cards for better organization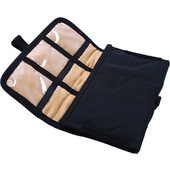 Designed to hold, organize and protect your memory cards.
In stock with supplier
Usually ships in 2 - 3 weeks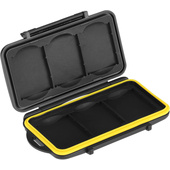 For 6 CF Cards
Polycarbonate Resin Exterior
Moulded Rubber Interior Lining
Weather-Resistant Seal
Snap-On Locking System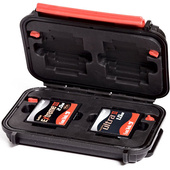 Watertight, crushproof, case which has a universal card holder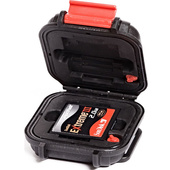 Crushproof, watertight case for memory cards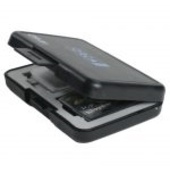 Hardshell plastic case
Fits up to 4 SD, 4 CF, and 4 micro SD Cards
Foam specially cut for precise fitting
Usually ships in 6 - 8 weeks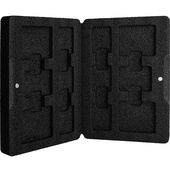 Holds 6 SD, 4 CFast and 2 XQD.
Custom Cut Foam Holds Media Securely.