NUX
FILTER
Categories
---
Live Streaming & Podcasting
Narrow Results
---
STOCK
---
PRICE
---
FILTER RESULTS
---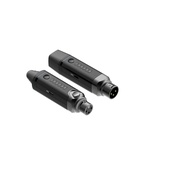 2.4 gHz Signal Transmitting
24-bit 48 kHz Audio Quality
6 Channels
Less than 4 ms latency, no lag feeling
Long Lasting Rechargeable Battery, up to 5 hours performance and 20 hours sleep mode durability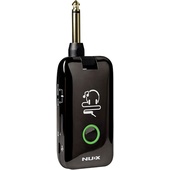 Mighty Plug is a handy silent-play gear for Guitar and Bass.
13 Amplifier Models,19 Variety of Effects.
Rechargeable Li Battery,3 hours playing time.
Bluetooth Mode,Mobile APP.
Built-in audio streaming function, so you can connect the Amplug directly to your computer with a Micro B USB cable.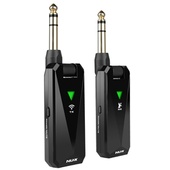 Uses an automatic frequency matching technology eliminates cross-talk
Rechargeable charging case
1/4″ jack input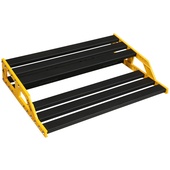 Solid, Durable and Light-weight
Cable organizers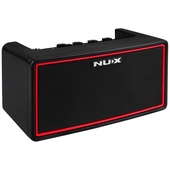 Portable, rechargeable guitar amp
Wireless receiver, a guitar wireless transmitter included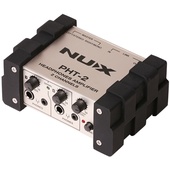 Two-channel stereo headphone preamp.
Balanced and Unbalanced Outputs
AUX IN, RCA In Master Volume Control
LED Level Indicator Link jacks.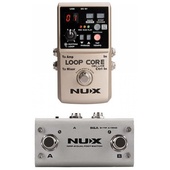 Normal Mode: Double tap - Instant Stop
Finish Mode: Plays until the end of the last measure
Fade Out Mode: 10 seconds Fade-Out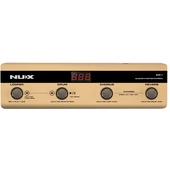 Loop & drum machine and use it as hands-free on/off switch for on-board Chorus and Reverb effects.
Turn both devices on, pair them up, ready for gigging.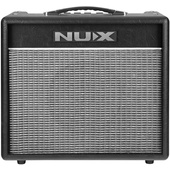 9 Variety of digital effects
NUX Mighty APP
4 Channels, 8 presets with Gain and 3-band EQ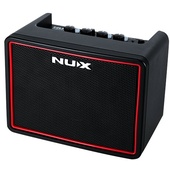 3 channels
Built-in digital reverb
Auxiliary line-in and Bluetooth connection
Tap Tempo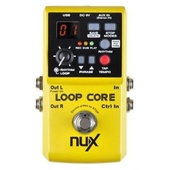 Up to 6 Hours recording time.
Mono or Stereo recording (stereo input only via aux-in jack).
99 user memories.
Built-in drum patterns with TAP tempo.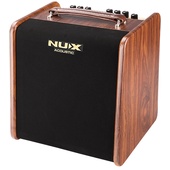 Built in looper
Drum tracks and effects
XLR DI output and Line output jack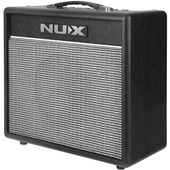 User Friendly Smart Design
NUX Mighty APP
Tap Tempo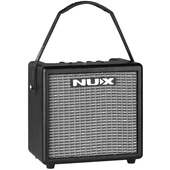 4 Modulation effects
4 Delay and 4 Reverb effects
Customise your tone,
Backing-track library