Auray WSR-2012 Stuffed Rabbit Windscreen for Shotgun Microphones - (12cm)
Product #47651 | SKU WSR-2012
Availability on Request
.
(no ratings yet)
Thanks for your rating!
---
---
Auray WSR-2012 Stuffed Rabbit Windscreen for Shotgun Microphones - (12cm)
Product #47651 | SKU WSR-2012
Availability on Request
.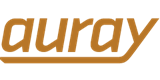 ---
---
Product Features
Dual Stage Wind Protection
Simulated Rabbit Fur Covering
High-Quality Acoustic Foam Insert
Reduces Wind Noise up to 20dB
Reduces Vocal Plosives
Customer Reviews
(no ratings yet)
Thanks for your rating!
Email me when stock arrives
Product Details
Product: #47651
SKU: WSR-2012
---
Overview
The Auray WSR Stuffed Rabbit Series Windscreens feature dual stage wind protection, offering significant reduction of unwanted broadband wind noise and vocal pops with minimal high frequency loss.
This WSR-2012 Stuffed Rabbit Windscreen has an inside depth of 12cm and is designed for use with many shotgun microphones. The fitted simulated fur cover along with the speciality acoustic foam insert combine to protect the microphone element from air bursts without muffling the sound. The fur cover features a hook-and-loop fastener that allows for a tight and secure fit, improving isolation and rear wind protection. Additionally, the foam insert can be used without the fitted fur cover for use indoors, or in lighter outdoor breeze conditions.
When used on a shotgun microphone, this windscreen is effective in minimising wind noise and plosive sounds. It is most effective in light breeze to moderate breeze conditions (22.5-27.4 kph) and users can generally expect a 14dB to 20dB reduction in wind noise with moderate dampening of high frequencies. For most applications, the moderate high frequency dampening is a worthwhile exchange for the significant wind noise reduction.
In addition to dual stage wind protection, the WSR-2012 helps prevent moisture and dirt from damaging your microphone. The windscreen is designed to fit microphones from Audio Technica, Sennheiser, Sony and others.
The WSR-2012 Stuffed Rabbit Windscreen for Shotgun Microphones offers a versatile dual stage solution for wind protection.
Key Features
Fits these and other similar sized microphones:
Audio-Technica BP4073, AT875R, AT 877, MC-230
Azden SGM-PD2
Ikegami HL DNS-201W, HL DV-7W, HLV 9, 55, 77, MC-10, 11, 230
Panasonic AJ HDC 27, AJ HDX 900, AJ MC 700P, 900P, AJD-700, 800, 910, DV 200, DVC200
Schoeps CMIT 5U
Shure VP82
Sennheiser MKH-8060, MKE-600
Sony ECM 673, 674, ECM NV1 (Camera Mic for BVP-550, 570, 950, DSR 130P, 200, 250, 300, PD150, 170, HVR A1U, V1, UVW-100)
Specifications
| | |
| --- | --- |
| Inside Depth | 12 cm |
| Inside Diameter | 20 mm |