Delkin BP808 819 827 Charging Plates
Product #3708 | SKU DD/DUC BP808/819/827 PLATE
(no ratings yet)
Thanks for your rating!
---
---
Delkin BP808 819 827 Charging Plates
Product #3708 | SKU DD/DUC BP808/819/827 PLATE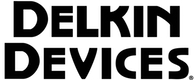 ---
---
2x Lithium-ion charging plates for Canon BP808/819/827 batteries
Customer Reviews
(no ratings yet)
Thanks for your rating!
Product Details
Product: #3708
SKU: DD/DUC BP808/819/827 PLATE
---
Overview
Delkin Li-ion charging plates (for Canon BP808/819/827 Batteries)
Delkin recognizes that as a photography enthusiast, your horizons are constantly broadening and needs constantly changing. Delkins battery plates for your Canon BP808, 819 or 827 compatible device take this into account and are meant to serve as a supplement to your current charging device. Designed to fit your specific DSLR model, each of these two plates charges one battery and slides perfectly into either side of your Delkin Dual Universal Battery Charger. By purchasing several DSLR model plates separately, you will continue to take advantage of your multifunctional base unit throughout the course of your photographic career.
Features:
Includes: 2 charging plates for Canon BP808, 819 or 827 batteries (holds 1 battery each)
Compatible with the Delkin Dual Universal Battery Charger (DUC-US)
Specifications:
Compatibility: Canon BP808, 819 and 827 batteries