Fenix Flashlight ARE-X2 Dual-Channel Smart Charger for Li-Ion, NiMH, and Ni-Cd Batteries
Product #45958 | SKU ARE-X2
Usually ships in 4 - 6 Weeks
(no ratings yet)
Thanks for your rating!
---
---
Fenix Flashlight ARE-X2 Dual-Channel Smart Charger for Li-Ion, NiMH, and Ni-Cd Batteries
Product #45958 | SKU ARE-X2
Usually ships in 4 - 6 Weeks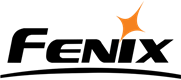 ---
---
Product Features
For 18650/26650/16340/14500/10440 Li-Ion
Also for AA and AAA Ni-MH/Ni-Cd
Microchip-Controlled Charging
Two Channels Work Independently
Automatic Charging Mode Selection
Customer Reviews
(no ratings yet)
Thanks for your rating!
Product Details
Product: #45958
SKU: ARE-X2
---
Overview
Restore power to your lithium-ion, NiMH, and Ni-Cd batteries with the ARE-X2 Dual-Channel Smart Charger from Fenix Flashlight. It's compatible with 18650, 26650, 16340, and 14500 Li-ion cells, as well as AA and AAA Ni-MH and Ni-Cd batteries. The unit features microchip-controlled, digitally regulated charging, as well as automatic mode selection. Its two channels work independently, allowing for simultaneous charging of different battery types.
Additionally, with the ARE-X2, your batteries will benefit from protection against overcharging, over-discharging, short-circuiting, and reverse polarity. The unit runs on 5 VDC input power delivered via the Micro-USB port and included cable. Situated next to the Micro port is a full-size USB port, which can be used to charge other devices as batteries are being discharged. Only Li-ion cells can be discharged and used to power connected devices in this way.
Specifications
Charger
Charging Bays
2 x 16340, 26650, AA, 18650, AAA, 10440, 14500
Supported Battery Chemistry
Li-Ion, Ni-MH
Charging Voltage
1.5 VDC
4.2 VDC
Charging Amperage
1000 mA
DC Input Power
5 VDC at 1500 mA
Charger Dimensions
4.5 x 2.5 x 1.2" / 115.00 x 63.00 x 30.00 mm
Charger Weight
96 g
General
Storage Temperature
-20 to 85°C
Operating Temperature
-20 to 50°C
Operating Humidity
5 to 90%