Osprey SHCSA-2 3G-SDI to HDMI Scaling Converter
Product #47284 | SKU 97-41211
Usually ships in 1 - 2 weeks
(no ratings yet)
Thanks for your rating!
---
---
Osprey SHCSA-2 3G-SDI to HDMI Scaling Converter
Product #47284 | SKU 97-41211
Usually ships in 1 - 2 weeks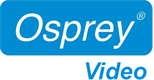 ---
---
3G-SDI & Alternate 3G-SDI Inputs, HDMI & Composite Outputs
Customer Reviews
(no ratings yet)
Thanks for your rating!
Email me when stock arrives
Product Details
Product: #47284
SKU: 97-41211
---
Overview
In addition to SDI to HDMI conversion, the SHCSA-2 3G-SDI To HDMI Scaling Converter from Osprey Video provides a selection of video workflow features. Tools include a built-in scaler, plus interlacing and de-interlacing functions. A frame rate convertor adjusts the input signal to your required output standard. Additional SDI features include an alternate (failover) 3G-SDI input and a 3G-SDI loopout. Audio options include embedding/de-embedding for AES/EBU and analogue audio.
The SHCSA-2 Convertor is designed with one 3G-SDI input, and one alternate (failover) 3G-SDI input. Output choices consist of one HDMI and one composite output, and one 3G-SDI loopout. Settings can be changed using the USB interface or the convertor's DIP switches. Four custom settings are user-configurable via software, and diagnostic data can be enabled for video information monitoring. The SHCSA-2 Convertor's diagnostic data overlay can be activated to monitor your video information. This compact unit comes with a power supply and mounting brackets.
Features
SDI input is scaled and/or frame rate–converted to your required output standard
3G-SDI and alternate (failover) 3G-SDI video inputs; HDMI and composite outputs, and 3G-SDI loopout
Audio embedding and de-embedding for AES/EBU and analogue audio
Four customisable settings can be selected via the SHCSA-2's USB interface or DIP switches
Specifications
SDI Inputs
1080p: 60/59.94/50/30/29.97/25/24/23.98
1080i: 60/59.94/50
720p: 60/59.94/50
576i
480i
Video Input
3G-SDI, SMPTE 259/292/424, YCbCr 4:2:2
Alternate 3G-SDI (failover)
HDMI Video Output
1080p: 60/50/30/25/24
1080i: 60/59.94/50
720p: 60/59.94/50
625i: 50
576i: 60
Video Output
HDMI 1.3a
CVBS (composite)
3G-SDI loopout (primary SDI input only)
Output Video Formats SDI
NTSC, PAL
Colour Space
HDMI: YUV 4:2:2, YUV 4:4:4, RGB 4:4:4
SDI: YUV 4:2:2
Audio Input
Embedded HDMI, analogue stereo, AES/EBU
Audio Output
Embedded HDMI, analogue stereo, AES/EBU
Power
Maximum : 12 VDC, 6 W
Dimensions
5 x 2.4 x 0.95" (127 x 61 x 24 mm)
Weight
0.7 lb (0.3 kg)