Osprey VB-UH USB Video Bridge Capture Device
Product #47285 | SKU 97-22411
Usually ships in 1 - 2 weeks
(no ratings yet)
Thanks for your rating!
---
---
Osprey VB-UH USB Video Bridge Capture Device
Product #47285 | SKU 97-22411
Usually ships in 1 - 2 weeks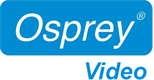 ---
---
Product Features
Uncompressed Video & Audio Capture
HDMI Input / USB 3.0 Output
Up to 1080p/60 Video
LCD Screen Displays I/O, FPS & Mode
Plug-and-Play Install, No Driver Needed
Customer Reviews
(no ratings yet)
Thanks for your rating!
Email me when stock arrives
Product Details
Product: #47285
SKU: 97-22411
---
Overview
The Osprey VB-UH USB Video Bridge connects directly to your computer's USB 3.0 port, enabling you to capture uncompressed video and embedded audio from an HDMI source. This capture device is plug-and-play, with no driver installation required. It features a full-size HDMI input and a Micro-B USB 3.0 output. The VB-UH USB Video Bridge supports video resolutions up to 1080p60 and has two control modes.
In Software mode, all available frame rates and resolutions are passed to the capture software. For greater user control, the frame rate and resolution can be pre-selected in Manual mode. Compact in size and powered directly via USB, the VB-UH USB Video Bridge is compatible with Windows, Mac OSX, and Linux operating systems, and is UVC-compliant.
Key Features
Capture HDMI video directly to your computer's Micro-B USB 3.0 port
Supports up to 1080p/60 video with 2-channel embedded audio
Plug-and-play installation without a driver requirement; Window, Linux and macOS compatible
Software and Manual control modes offer varying degrees of user control
LCD screen displays frame rates, input and output resolutions, and mode selection
Powered via USB port
Specifications
Video Formats
HDMI :
1920 x 1080p: 23.98/24/25/29.97/30/50/59.94/60
1920 x 1080i: 50/59.94/60
1280 x 720p: 25/30/50/59.94/60
720 x 480p: 60
720 x 576p: 50
576i: 50 PAL
480i: 60 NTSC
Video Formats Out (YUV 422):
Frame Rates: 24/25/30/50/60
1920 x 1080
1680 x 1050
1440 x 900
1360 x 768
1280 x 1024
1280 x 800
1280 x 768
1280 x 720
1024 x 768
1024 x 576
960 x 540
856 x 480
800 x 600
768 x 576
720 x 576
720 x 480
640 x 480
640 x 360
Video Input
HDMI 1.3a RGB 4:4:4
Audio Input
Embedded Audio: 2-channel HDMI
Sample Rate: 48 kHz
Interfaces
1 x full-size HDMI
1 x Micro-B USB 3.0, UVC/UAC-compliant
Power
5 V USB-powered, 4.5 W maximum
Dimensions
103 x 61 x 17 mm
Weight
0.11 kg